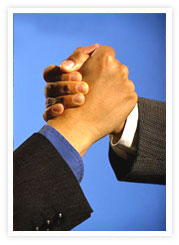 We are really appreciate your encouragement and support for Hansan Corporation.
We at Hansan firmly believe in the importance of experience and know-how accumulated over many years. Furthermore through our investment strategies, we have developed one of the best Knowledge Management Systems in the industry.

With a view to becoming a world-class engineering firm, we are making our utmost efforts to build sustainable growth taking us into the future. I can assure you that Hansan corporation is committed to providing the best quality products and services, all the while building its corporate value.

We continuously put our efforts together as one revolutionizing the management to bring future-oriented and stable establishment of the firm.
Now we are ready to move on to the global market and fast changing industry with our own technology and credit we have built inside and outside of Korea.

We sincerely request your support as we continue to bring you the best service we can offer.